International and domestic refrigerated transport is an exceptionally demanding branch of transport that requires the carrier not only to have extensive knowledge, but also to comply with strict rules. The proper refrigerated transport depends on whether the products reach their destination in perfect condition. Our priority is to guarantee such conditions during refrigerated transport so that the transported goods do not lose their value and reach their destination safely. This is a great responsibility and our mission.
What goods do we transport in refrigerated transport?
Goods eligible for refrigerated transport must be transported in appropriate temperature and humidity conditions – not infrequently. This applies not only to food products such as: frozen food, dairy products, meat, fruit and vegetables, delicatessen products, but also medicines and products from the chemical, cosmetic and electronic industries. We have our own fleet of refrigerated and hooked refrigerated vehicles, thanks to which we can transport in appropriate conditions and on the basis of strict legal regulations:
Food
fruit and vegetables
frozen foods, cold cuts and meat (including meat on hooks)
fish and seafood
dairy products (yoghurts, dairy products, cheeses)
Chemistry
dangerous products and those requiring special permits and pilotage
Drugs, dietary supplements and medical preparations
ADR goods
deodorants
cosmetics
dangerous goods
How is refrigerated transport?
Refrigerated transport is carried out by specialized vehicles – refrigerated vehicles such as: doppelstock, refrigerated vehicle with a partition, isotherms.
We pay special attention to the proper planning of the route, monitoring the appropriate temperature and delivery date of the transported goods. Time plays an equally important role in refrigerated transport. Thanks to the knowledge of legal conditions and requirements for the preparation of necessary documents in a given country, we minimize the risk of downtime, and thus guarantee timely delivery of goods transported under controlled temperature conditions.
Why choose refrigerated transport in Bial-Mich?
Detailed route planning
International refrigerated transport is one of the most difficult and complex challenges in the transport industry. We know that maintaining the right temperature of the goods is crucial, which is why we carefully plan each transport, choosing the optimal route. We place great emphasis on efficient logistics and continuous temperature monitoring.
Temperature under constant control
We provide safe and timely refrigerated transport at a controlled temperature, in semi-trailers with a temperature range from -25°C to +25°C. Our offer also includes two temperature zones. We specialize in the transport of products that require fast delivery and specific transport conditions, such as: frozen food, fruit, meat and products from the technological industry, which are particularly sensitive to changes in temperature and humidity.
High service standard
Thanks to the use of advanced technologies, we can monitor the temperature inside the semi-trailer on an ongoing basis. We ensure timely delivery and meet the highest quality standards in refrigerated transport, while maintaining appropriate precautions.
A proven transport company is the basis, especially when you care about maintaining high quality of transported products, which thanks to this do not lose their value.
Many years of experience
At Bial-Mich we work with experienced international carriers, proven by our experts. Thanks to this, you can be sure that goods requiring special transport conditions will be delivered to their destination in excellent condition and always on time. Our priority is to deliver the products in the condition in which they were entrusted to us.
Additional services
As part of the refrigerated transport offer, our customers can also use additional services, such as customs clearance or storage of products that absolutely must be stored at a controlled temperature.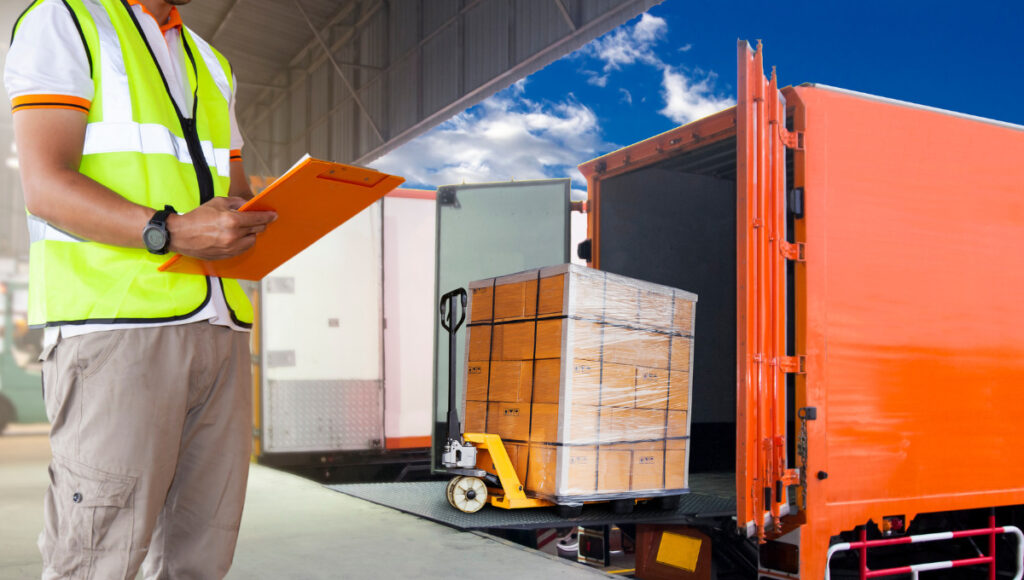 Do you need refrigerated transport?
Trust us!
When ordering from us refrigerated transport to EU countries and more, you do not have to worry about preparing documentation. Give this task into our hands!
The inconsistency in the transport documentation may lead to the cargo being stopped. Therefore, we pay special attention to completing documents in accordance with the regulations in force in a given EU country or outside the EU. Our goal is to complete all formalities in the smallest detail. If necessary, our drivers maintain constant contact with the forwarder to solve any problems on an ongoing basis.
More about international and domestic refrigerated transport on our blog, click here