We are a company with many years of experience offering comprehensive services in the field of transportation, logistics, and freight forwarding. Professionalism in our operations and high-quality customer service are important to us, which is confirmed by the obtained certificates, licenses, and permits.
Professional transport-logistics-forwarding company.
Bial-Mich, as a professional transport-logistics-forwarding company, holds all necessary permits, certificates, and licenses allowing us to engage in commercial activities related to cargo transportation and freight forwarding, both domestically and internationally. The provided documents confirm our high qualifications.
We are a reliable company operating fully legally and in compliance with the law and occupational health and safety principles. Our staff participates in training programs that expand knowledge and enhance skills. Ensuring safety during our transportation services is our top priority. We strive for reliability and excellence in our operations. Collaborating with us guarantees honesty and dependability.
Bial-Mich offers the highest quality of services.
The goal of Bial-Mich is to provide services to our clients at the highest level. We make every effort to meet the expectations and needs of our customers in terms of service.
In order to ensure the highest quality of our services, process transparency, and compliance with customer requirements and applicable procedures, our company has operated from the beginning based on an internal quality management system.
We are innovative and open to new challenges. That is why we continuously develop and improve our services. We value long-lasting partnerships with clients and collaborators.
We set the highest standards of quality in transportation and forwarding, always guided by professionalism and customer satisfaction. Certificates and licenses confirm that we are a reliable and trusted business.
We encourage you to familiarize yourself with all the required documents authorizing Bial-Mich to conduct business activities. We also provide certificates confirming a high standard of customer service.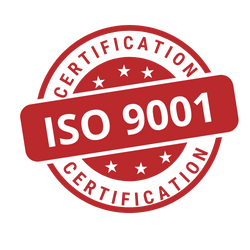 Prosimy zapoznać się z naszą dokumentacją firmową: